When prepaying via convenience store, payments not received within 3 days (until 11:59 PM JST on the second day after ordering) will be canceled.
However, in the event that a payment using points is not received within the specified period, points will not be returned automatically.
In the event that you need to cancel your point payment, please contact us below.
【Notice】
Products purchased via convenience store may require approximately 5-30 minutes before you can download them.
This payment method may not be available outside of Japan.
○On Windows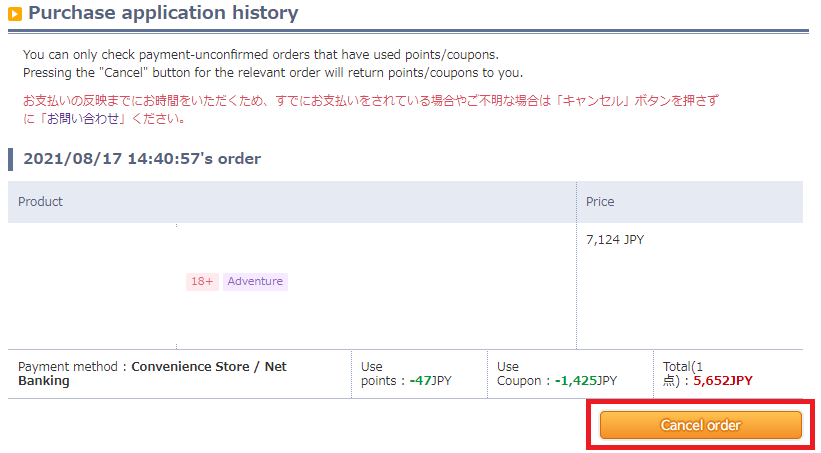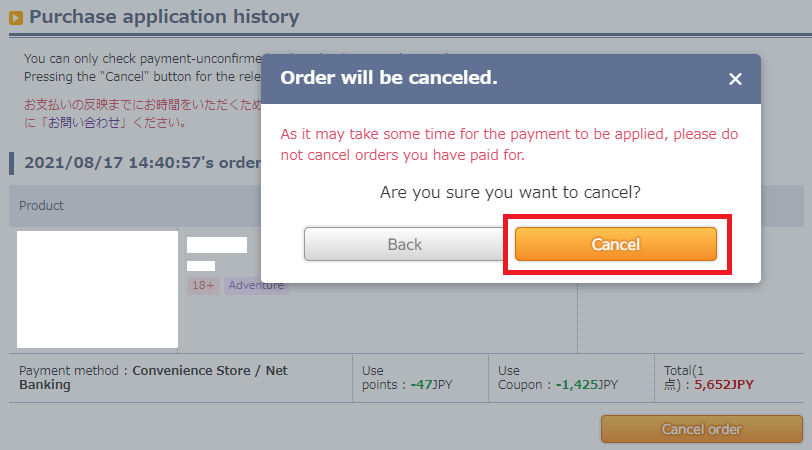 ○On Android, iOS